Bringing picture books to life.
Dreamscape Media is an award-winning publisher of high-quality content for libraries and schools. Our children's videos make great additions to the classroom. Inspire and engage your students with videos that entertain as they educate.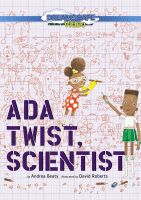 Ada Twist, Scientist
A Parents' Choice Award Winner. Ada has a boundless imagination and has always been hopelessly curious.
Read More
When her house fills with a horrific smell, Ada knows it's up to her to find the source. Not afraid of failure, she embarks on a fact-finding mission and conducts scientific experiments in the name of discovery.
Read Less
Brave Girl
An American Library Association Notable Children's Video. Fed up with the mistreatment of her fellow
Read More
laborers, Clara led the largest walkout of women workers the country had ever seen. Clara learned that everyone deserved a fair chance and, most importantly, that you could do anything you put your mind to.
Read Less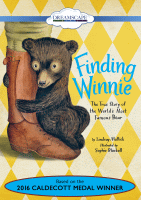 Finding Winnie
Based on the Caldecott Medal-winning book. In 1914, Harry Colebourn, a veterinarian on his way
Read More
to tend horses in World War I, followed his heart and rescued a baby bear he named Winnie. Harry Colebourn's real-life great-granddaughter tells the remarkable true story of the bear who inspired Winnie-the-Pooh.
Read Less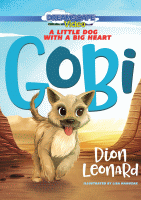 Gobi: A Little Dog with a Big Heart
Gobi, a scrappy little stray dog, latches onto a man named Dion and
Read More
keeps pace alongside him as he runs his way across China in an 80-mile race. This amazing true story sparked international attention. Cross the finish line with Gobi and Dion, the little pup who never quit and the ultra-marathon runner who loves her.
Read Less
I'm New Here
Maria is from Guatemala, Jin is from Korea, and Fatima is from Somalia. All three are new to
Read More
their American elementary school, and each has trouble speaking, writing, and sharing ideas in English. With self-determination and encouragement from their peers, these students learn to feel comfortable in their new school.
Read Less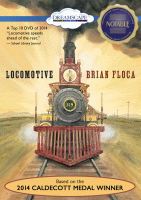 Locomotive
Based on the Caldecott Medal-winning book. It's the summer of 1869. Families and friends are
Read More
traveling together on the brand-new transcontinental railroad. Hear the hiss of the steam, feel the heat of the engine, and watch the landscape race by as these pages come alive with details of the mighty locomotives.
Read Less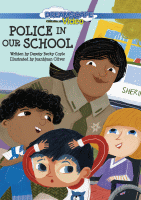 Police in Our School
A school resource officer has many duties and responsibilities in the school community. People frequently
Read More
misunderstand their role. Students will learn in a fun and engaging way about school safety concepts and the important part their school resource officer plays in the protection of their school.
Read Less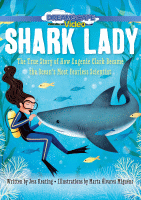 Shark Lady
At nine years old, Eugenie Clark developed an unexpected passion for sharks. At the time, sharks were seen
Read More
as mindless killing machines, but Eugenie knew better and set out to prove it. Despite many obstacles in her path, Eugenie was able to study the creatures she loved so much and dispelled many myths about sharks along the way.
Read Less
Six Dots: A Story of Young Louis Braille
Louis Braille was just five years old when he lost his sight and what he
Read More
wanted more than anything was to be able to read. But even at the school for the blind in Paris, there were no books for him. So he invented his own alphabet, a whole new system for writing so ingenious that it is still used by the blind community today.
Read Less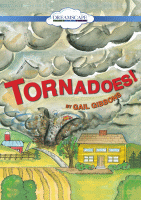 Tornadoes!
Tornadoes are funnel-shaped clouds that can cause massive destruction on the ground. Their winds can swirl
Read More
faster than 260 miles per hour. In addition to factual information, students will learn how such extreme weather affects the lives of people in areas where these atmospheric storms are common.
Read Less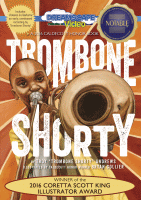 Trombone Shorty
An American Library Association Notable Children's Video that is based on a Caldecott Honor Book.
Read More
Troy "Trombone Shorty" Andrews got his nickname by wielding a trombone twice as long as he was high. This musical prodigy was leading his own band by age six and today headlines the legendary New Orleans Jazz Fest.
Read Less
The Whispering Town
It's 1943 in Nazi-occupied Denmark. Anett and her parents are hiding a Jewish woman and her son in their
Read More
cellar until a fishing boat can take them across the harbor to neutral Sweden. The soldiers patrolling their street are growing suspicious, so a clever and unusual plan is hatched to get the family to safety.
Read Less
Licensing and Access
Renewal
Required
Lifetime
Access
Simultaneous
Access
Multi-School
Discounts
Multi-Year
Discounts
Content
Correlation
Teacher
Resources
•
•
•
F/NF
Definitions
Renewal Required: You must renew this subscription every year.
Lifetime Access: You only need to purchase this product one time.
Simultaneous Access: More than one person can use this product at the same time.
Multi-School Incremental Discounts: Discounts available if purchasing for more than one school/location. Contact Mackin for discount information at eservices@mackin.com.
Multi-Year Discounts: Discounts available if purchasing for more than one consecutive year. Contact Mackin for discount information at eservices@mackin.com.
Content Correlation: NF=Nonfiction F=Fiction
Minimum System Requirements
Browser Requirements:
Any standard web browser
Adobe Flash Player or another media plugin, or an HTML5 compliant browser
Operating system: Window 7+, Mac OS X 10.7+, Ubuntu 10+, or Linux OS 11+ (64-bit)
Internet connection with 1+ Mbps